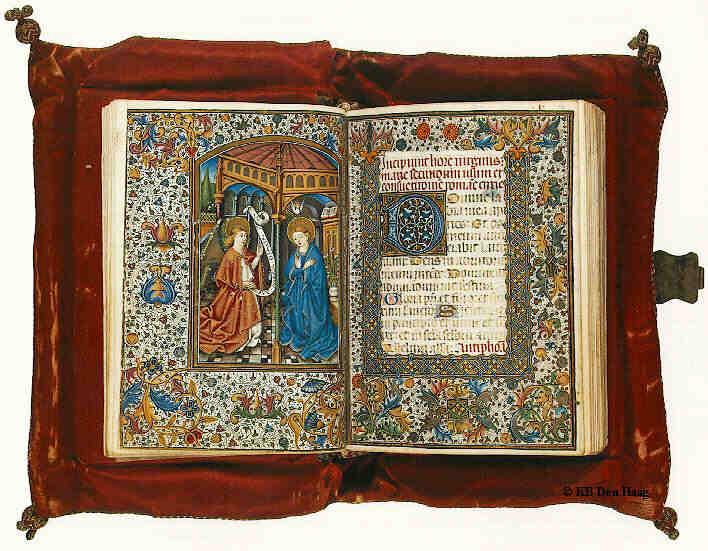 Maggie just showed Ellen how to add pictures to her post. This is my attempt to do the same thing.
This beautiful illustration is from the
Book of HoursValencia, c. 1460Vellum, 167 leaves, 150 x 100 mm. Chemise binding.Collection of the Koninklijke Bibliotheek, Netherlands.
Thought it would go nicely with my other pictures.
Yeah for technology